JOHN KURLANDER
BALANCE ENGINEER / REMIXER
<![if !vml]>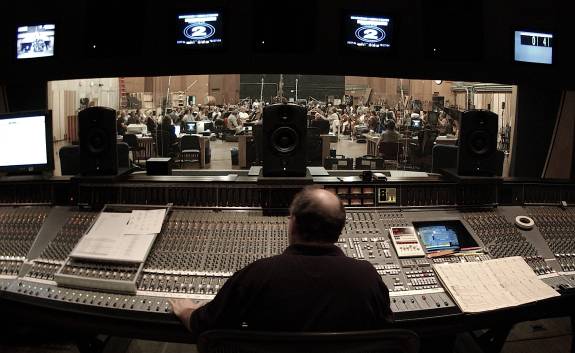 <![endif]>
CLASSIC BRITISH ENGINEERING
JOHN IS PROBABLY BEST KNOWN FOR HIS ENGINEERING AND MIXING WORK ON THE LORD OF THE RINGS:
"FELLOWSHIP OF THE RING", "THE TWO TOWERS" AND "RETURN OF THE KING".
JOHN TOOK HOME 3 CONSECUTIVE GRAMMYS FOR BEST SCORE SOUNDTRACK ALBUM
AND 3 CONSECUTIVE TEC AWARDS FOR BEST FILM SOUND PRODUCTION
VIEW ALLMUSIC POPULAR MUSIC DISCOGRAPHY
VIEW ALLMUSIC CLASSICAL MUSIC DISCOGRAPHY
<![if !vml]>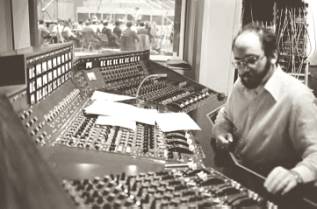 <![endif]>
BIOGRAPHY
BEGINNINGS
JOHN JOINED THE TEAM AT ABBEY ROAD STUDIOS AGED 16.
HIS FIRST MAJOR ASSIGNMENT WAS AS THE ASSISTANT ENGINEER ON THE BEATLES "ABBEY ROAD" LP AT THE REQUEST OF GEORGE MARTIN AND GEOFF EMERICK.
JOHN ASSISTED ON THE SUBSEQUENT SOLO ALBUMS FROM JOHN, PAUL, GEORGE AND RINGO.
HE WAS PROMOTED TO FIRST ENGINEER AFTER LESS THAN 2 YEARS OF ASSISTING. EARLY PROJECTS INCLUDED BADFINGER, MARY HOPKINS, MICKIE MOST, PETER NOONE, RENAISSANCE AND FELA KUTI.
MUSICAL THEATRE
OVER A PERIOD OF 20 YEARS, ENGINEERED MANY WEST END AND BROADWAY MUSICAL CAST ALBUMS WITH EMI PRODUCER AND SONGWRITER NORMAN NEWELL.
ENGINEERED ALMOST ALL OF THE CATALOGUE FOR JOHN YAP'S "THAT'S ENTERTAINMENT" LABEL, INCLUDING BROADWAY PRODUCTIONS OF "ON YOUR TOES", "THE RINK" AND COMPLETE STUDIO CAST RECORDINGS OF CLASSICS SUCH AS "WEST SIDE STORY", "THE KING AND I".
THAT'S ENTERTAINMENT'S RECORDING OF "MY FAIR LADY" WON THE PRESTIGIOUS GRAMOPHONE AWARD FOR MUSICAL THEATRE IN 1997.
ENGINEERED ANDREW LLOYD WEBBER'S GRAMMY-WINNING "REQUIEM" FEATURING SARAH BRIGHTMAN'S HIT "PIE JESU".
ORCHESTRAL CLASSIC ROCK
SPECIALIZED IN TRACKING FULL ORCHESTRAS FOR MAJOR BANDS.
CREDITS INCLUDE ELTON JOHN, TOTO, (INCLUDING THE MULTIPLE GRAMMY WINNING "TOTO IV" WITH ORCHESTRA ARRANGED AND CONDUCTED BY JAMES NEWTON-HOWARD), EXTREME, SUPERTRAMP, EVERYTHING BUT THE GIRL, GREG LAKE, PETE TOWNSHEND, CLIFF RICHARD, OZZY OSBOURNE, JEFF WAYNE'S "WAR OF THE WORLDS".
RECORDED AND MIXED THE MULTI-PLATINUM CLASSICAL CROSSOVER SERIES L.S.O. "CLASSIC ROCK", R.P.O. "HOOKED ON CLASSICS" AND R.P.O. "LUIS COBOS".
RECORDED ORCHESTRAL TRACKS FOR CELINE DION, SARAH MCLACHLAN, MICHAEL JACKSON, BABYFACE, BOYZ II MEN, DAVID FOSTER, JEREMY LUBBOCK.
RECORDED ORCHESTRAL AND CHORAL WORKS FOR PAUL MCCARTNEY.
RECORDED AND MIXED CHRISTOPHER TIN'S "CALLING ALL DAWNS" FEATURING "BABA YETU" - THE FIRST VIDEO GAME COMPOSITION TO WIN A GRAMMY AWARD.
CLASSICAL
RECORDED MOST OF THE WORLD'S MAJOR ORCHESTRAS INCLUDING LONDON SYMPHONY, LONDON PHILHARMONIC, ROYAL PHILHARMONIC, THE PHILHARMONIA, BERLIN PHILHARMONIC, ORCHESTRE NATIONAL DE FRANCE, LA SCALA-MILAN, VIENNA PHILHARMONIC, ST. PETERSBURG PHILHARMONIC, BOSTON SYMPHONY, AND THE PHILADELPHIA ORCHESTRA.
EARNED 2 GRAMMY NOMINATIONS FOR CLASSICAL ENGINEERING ON THE LAST RECORDINGS OF EUGENE ORMANDY CONDUCTING THE PHILADELPHIA ORCHESTRA.
RECORDED TOP RANK INTERNATIONAL CLASSICAL ARTISTS PLACIDO DOMINGO, ITZHAK PERLMAN, KIRI TE KANAWA, THOMAS HAMPSON, SIMON RATTLE, RICCARDO MUTI, WOLFGANG SAWALLISCH, KLAUS TENNSTEDT, FRANZ WELSER-MOST, BERNARD HAITINK, SEIJI OZAWA, ZUBIN MEHTA, LORIN MAAZEL.
1985 - WAS APPOINTED CHIEF RECORDING ENGINEER OF ABBEY ROAD STUDIOS, AND CHIEF ENGINEER EMI CLASSICS.
FILM & GAME SCORING
1995 - MOVED TO LOS ANGELES TO CONCENTRATE ON FREELANCE SCORING.
FILM SCORE AND VIDEO GAME CLIENTS INCLUDE COMPOSERS HOWARD SHORE, JOHN BARRY, GRAHAM REVELL, JOHN DEBNEY, DAVID NEWMAN, MARCO BELTRAMI, BUCK SANDERS, ANDREA MORRICONE, MARK MOTHERSBAUGH, TOMANDANDY, ANTONIO PINTO, JESSE HARLIN, MARK GRISKEY, WILBERT ROGET, RUSSELL BROWER, CRIS VELASCO, SASCHA DIKICIYAN, NEAL ACREE, JESPER KYD, JEREMY SOULE, INON ZUR, CHRISTOPHER TIN, TOMOKI MIYOSHI, ANDREW AVERSA, JUNICHI NAKATSURU, HIROKI KIKUTA.
VIDEO GAME PROJECTS INCLUDE "STAR WARS: KNIGHTS OF THE OLD REPUBLIC II", "STAR WARS: THE FORCE UNLEASHED" AND "STAR WARS: THE OLD REPUBLIC" FOR LUCASARTS. "PROTOTYPE" FOR RADICAL ENTERTAINMENT. "ASSASSIN'S CREED II" FOR UBISOFT. "DRAGON AGE II" FOR BIOWARE. "LOTR: WAR IN THE NORTH" FOR WB INTERACTIVE. "THE ELDER SCROLLS V: SKYRIM" FOR BETHESDA. "SOULCALIBUR V" FOR BANDAI NAMCO. "WORLD OF WARCRAFT: WRATH OF THE LICH KING", "STARCRAFT II: WINGS OF LIBERTY", "WORLD OF WARCRAFT: CATACLYSM", "DIABLO III" AND "STARCRAFT II: HEART OF THE SWARM" FOR BLIZZARD ENTERTAINMENT.
<![if !vml]>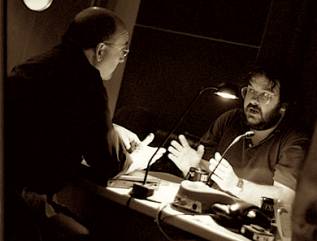 <![endif]>
AWARDS
CALLING ALL DAWNS
WINNER: BEST CLASSICAL CROSSOVER, GRAMMY AWARDS
THE HURT LOCKER
NOMINATED: BEST MUSIC - MARCO BELTRAMI & BUCK SANDERS, ACADEMY AWARDS
WINNER: BEST SOUND, ACADEMY AWARDS
WINNER: BEST SOUND, BAFTA AWARDS
WINNER: BEST SOUND, CAS AWARDS
LOTR: RETURN OF THE KING
WINNER: BEST MUSIC - HOWARD SHORE, ACADEMY AWARDS
WINNER: BEST SOUND, ACADEMY AWARDS
NOMINATED: BEST SOUND, BAFTA AWARDS
NOMINATED: BEST SOUND, CAS AWARDS
WINNER: BEST SCORE SOUNDTRACK, GRAMMY AWARDS
WINNER: BEST FILM SOUND PRODUCTION, TEC AWARDS
LOTR: THE TWO TOWERS
NOMINATED: BEST SOUND, ACADEMY AWARDS
NOMINATED: BEST SOUND, BAFTA AWARDS
NOMINATED: BEST SOUND, CAS AWARDS
WINNER: BEST SCORE SOUNDTRACK, GRAMMY AWARDS
WINNER: BEST FILM SOUND PRODUCTION, TEC AWARDS
LOTR: FELLOWSHIP OF THE RING
WINNER: BEST MUSIC - HOWARD SHORE, ACADEMY AWARDS
NOMINATED: BEST SOUND, ACADEMY AWARDS
NOMINATED: BEST SOUND, BAFTA AWARDS
WINNER: BEST SOUND, CAS AWARDS
WINNER: BEST SCORE SOUNDTRACK, GRAMMY AWARDS
WINNER: BEST FILM SOUND PRODUCTION, TEC AWARDS
L'INSTICT DE MORT
NOMINATED: BEST MUSIC - MARCO BELTRAMI, CESAR AWARDS (FRANCE)
WINNER: BEST SOUND, CESAR AWARDS (FRANCE)
L'ENNEMI PUBLIC N°1
NOMINATED: BEST MUSIC - MARCO BELTRAMI, CESAR AWARDS (FRANCE)
WINNER: BEST SOUND, CESAR AWARDS (FRANCE)
NOMINATED: BEST MUSIC - MARCO BELTRAMI, ACADEMY AWARDS
NOMINATED: BEST SOUND, ACADEMY AWARDS
MASTER AND COMMANDER
NOMINATED: BEST SOUND, ACADEMY AWARDS
WINNER: BEST SOUND, BAFTA AWARDS
WINNER: BEST SOUND, CAS AWARDS
THE AVIATOR
WINNER: BEST MUSIC - HOWARD SHORE, GOLDEN GLOBES
NOMINATED: BEST SOUND, ACADEMY AWARDS
NOMINATED: BEST SOUND, BAFTA AWARDS
WINNER: BEST SOUND, CAS AWARDS
ANASTASIA
NOMINATED: BEST MUSIC - DAVID NEWMAN, ACADEMY AWARDS
<![if !vml]>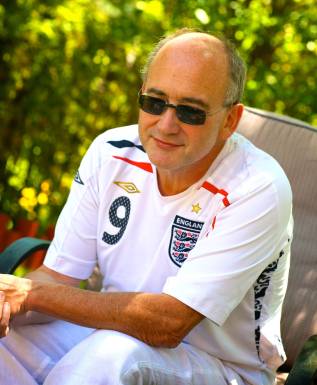 <![endif]>
FEBRUARY 2012